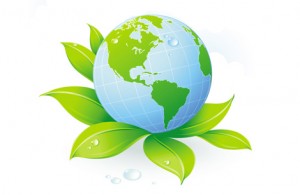 Maintaining a household is not an easy job, especially when there are kids and pets involved. Can we manage to keep clean and germ free without using any toxic products ? Indeed we can.
If we take a look at the past, we'll realize that there were no special cleaning products at the time, so our grandmothers used only natural products to deal with the stains.
There is no question which is better – toxic products or natural ingredients like baking soda, lemon, salt and oil. It is really important to keep us and our children and pets healthy, which will be easier if we use natural products for cleaning instead of many different toxic products – one for the oven, one for the bathroom, one for the carpet, one for the wooden surfaces etc.
According to London carpet cleaners, club soda is one of the best helpers when removing a stain.
It is a natural ingredient and a "must-have" in every home. You just need to pour it on the stain and wait a few minutes. You can also use baking soda and spread it onto the stained part, then wait a little bit and vacuum. It is a quick and easy way, which is also ecological and economical.
It is all about making cleaning fun and not think about it as this boring everyday chore. If we follow this advice from carpet cleaning London we can include our kids in the process, without being worried about their health and exposure to toxic products. This way they can also learn about different use of one product which is interesting and can help develop their imagination as well as ours.