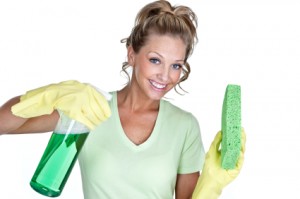 Keeping your office and facilities clean is actually very important for your business, at least to make a good expression to the clients and for people that apply to work with you or for you. If the place you welcome your clients, arrange meetings with your business partners and where your employees work, is dirty and untidy it will automatically reflect on your business. Keeping your facilities clean is a vital part of running a successful business. So that is why using professional cleaning services London is one of the most important thing you must do for your business and its welfare.
By hiring a domestic cleaner though a cleaning company you pay just for the service itself, without having added cost of paying for health and retirement benefits, that you will have to consider if you hire a private cleaner, doing a regular cleaning at the office. You will also safe money and your time by using domestic cleaners via cleaning agency, instead of interviewing many private cleaners till you get the right one. So that hiring a service to do the office cleaning allows you and your staff to focus on your most productive works.
Depending on the kind office you work at, its facilities and furniture, there are so many different cleaning services that you can hire a cleaner for: carpet cleaning London, windows cleaning, floors cleaning, sofa cleaning, walls cleaning, but what you need the most is to pay for complex of regular cleaning services.