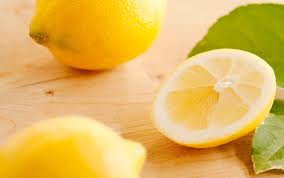 Nowadays we do our best to avoid using harmful chemicals and more and more people start looking for a decision in the books with the green cleaning recipes. There are several useful products you can find in your house and apply for the house cleaning process. One of them is lemon and we will share with you five effective ways to do it.
The best way to take advantage of the good features of the lemon is using it as a bad odour neutraliser. The lemon is known as one of the best odour removers and it is capable of dealing even with the worst smell you want to get rid of. Most domestic cleaners London recommend that you should use it to add nice scent to your house or to remove the bad odour left by your pet.
Another effective way to use lemon is to clean tarnished brass or chrome. It is going to be even more effective if you mix the lemon juice with salt because of the abrasive form of the second one. Make it as thick as a paste and apply on the place you want to clean. You can use an old toothbrush to brush otherwise it will be difficult for you to remove the tarnish.
The third effective way to use lemon is for stain removal from marble. According to may domestic cleaners London, this type of surface is really delicate and it needs special treatment, so you can either clean it with a special paste or you can try with natural green cleaners as the lemon juice.