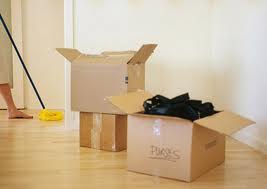 Many people rely on professional cleaning services in hundreds of different situations, and this is pretty normal, considering that cleaning can be such a time-consuming job, and more ever, quite expensive with the equipment and the products that you may need. So, when you need something to be cleaned thoroughly, it is always a good idea to consider hiring professional cleaners.
People use end of tenancy cleaning services very often when it comes time for them to move out from a rented property. Although, it is completely normal to have some wear and tear of the property from time and usage, the landlord will expect the place to be left as clean and sparkling as when you first moved in. This is when end of tenancy cleaning services come in use.
Professional cleaners can come and clean every nook and cranny of your former home to ensure that you will get all of your deposit back when you hand over the keys of the property. These cleaners will professionally clean the carpets, and any surface that needs cleaning to ensure that the property is left looking spotless.
End of tenancy cleaning services are not only beneficial just to tenants, but to landlords too. If the property is not left in a clean enough state when the tenants have moved out, the landlord has to ensure that the property is cleaned thoroughly before showing it to potential tenants. Professional cleaners can complete the end of tenancy cleaning task thoroughly and efficiently, so the landlord can start showing the property to potential tenants as soon as possible.