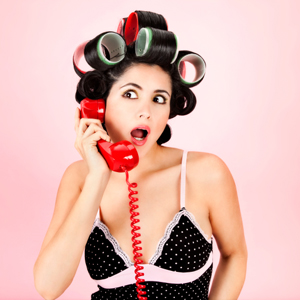 This is the scenario. It's 7p.m and you've just taken a shower when the phone rings, a few of your friends are on their way to your home and you have 10 minutes to deal with the mess in your home. There is no need to panic, just try to move fast and follow the tips below.
First, gather all clothes from the living room and place them in another room where you're sure your guests won't enter.
Second, collect all magazines and books around your living room and make a neat pile of them.
Get all dirty dishes into the sink. If you don't have enough time to wash them at least ensure that you order them so that the pile looks good.
Get the vacuum cleaner and vacuum the carpet in the living room. If you don't vacuum it at several times a week as carpet cleaning experts recommend, it's time to consider doing it as this will save you the stress of last minute vacuuming.
Is your bathroom clean enough? Take a look and ensure that you give a quick wipe to all bathroom surfaces. If you have a shower curtain use it as a cover. Put new fresh towels.
If you have aroma candles lighten them or use another air freshener to create a nice atmosphere.
Just before opening the front door, make sure that your shoes are ordered and the area looks clean. Smile and open the door.
If you succeeded doing all tasks in ten minutes than you deserve a prise. Next time ensure that you follow the advice of the the experts and vacuum your carpet on regular basis. For deep bathroom cleaning you may read this article.