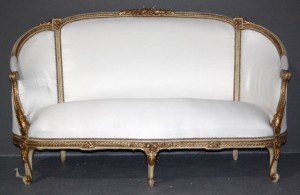 Most people just get used to their furniture and the ambience, made of the whole interior. But it comes a time, when the upholstery of the furniture gets really old, and doesn't look good as well. Even though with proper maintenance, the upholstery, made of different types of materials, can stay looking good long enough. In spite of being strong as those used in upholstery, the fabrics can start look terribly. No matter if it is home furnishing or it is the luxurious upholstery in your car, proper upkeep can decrease the intervention of professional cleaners.
The great thing in upholstery maintenance is the fact that it is not so hard to get replaced. If it is done on a proper way, it can give new life to your luxurious old sofa , lounge or even to the chairs in your dining room.
There are people, who really enjoy collecting vintage furniture, they found in some antiquarian shop and most times they need to use upholstery cleaning services, so that they refresh the furniture's look.
There are many kinds of settings you can find upholstery cleaning London. For instance, car upholstery needs to stand the extreme temperatures, that usually vehicles experience in daily time. Another kind is the large scale commercial services. It can be found in a wide range of churches and private business, such as restaurants and theatres.
When it comes to choosing a company to perform all the work in upholstery cleaning, there are several things you need to do before hiring the selected one. First of all check for some public feedback, given by clients, which have used their services before. According to the kind of furniture and its upholstery you want to be cleaned, make sure that the cleaning company provides the exact service, suitable for the fabric. If you are not sure about the cleaning agents they use for the cleaning process, then it is better you give a call to the selected company and ask them.