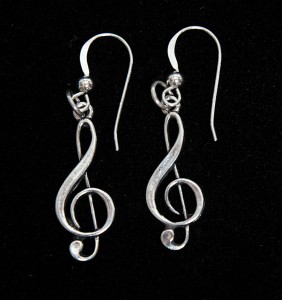 If you prefer wearing silver earrings than gold ones this is your choice. Actually, it does not matter what type of earrings you like wearing, because in all of the cases you should learn how to keep them clean and shiny. So, if this is the reason why you are reading this article in the lines below you will be able to find out what is required to keep the good look of your silver earrings.
There are many cleaning tricks and tips that London cleaners can give you, including how to clean your earrings. So, let the professionals to share this information with you …
1. Take a small glass baking pan and cover it with a sheet of aluminium foil with the shiny side up.
2. Then put your silver earrings on the aluminium foil. You can clean more than one pair of earrings at a time. Then you have to pour hot water over the earrings. Make sure that the earrings are completely covered with water.
3. Then you have to sprinkle baking soda over the water until you notice how it works on your earrings. Do not worry this chemical reaction is exactly what you need to make your earrings shiny again.
4. Leave the earrings sit in the solution for about 60 minutes. Then remove them from the mixture and rinse them with clean, cool water. If there are any remaining stains on the silver surface, London cleaning professionals recommend rubbing your earrings with a little bit white toothpaste. Then rinse again with plain water and dry with a clean, soft cloth.