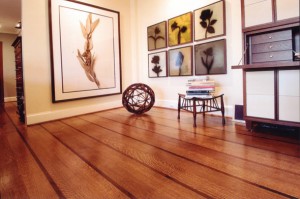 Floor cleaning is one of the things that you must do for the regular maintenance of your home. Floors are the areas that collect the largest amount of dust and dirt during the day. We step into our properties with dirty shoes and bring all the grime from outside in our homes. Depending on the type of flooring you have it is important to use the right methods and techniques that will give you the wanted results.
If you have brand new hardwood floors that you've just installed and this is your gift for the upcoming holidays to your family members, then you should learn them how to keep your beautiful hardwood floors clean. And for the purpose, our cleaners London have a few tips to recommend.
There are many floor cleaning products available on the market and some of them are specially designed for hardwood surfaces. So, use one of these products for the regular maintenance of your floors.

Do not ever use water to clean hardwood flooring. Liquids can damage the wood. Therefore you have to remove spills on your floors immediately with a clean, soft, dry cloth. Then dry the surface with another dry cloth.

If you accidentally step with your heels on your floor, use some hardwood cleaner to remove the marks. Add a few drops of the detergent on a clean, soft cloth and rub the affected area.

If you have a problem with sticky stains on your hardwood floors, clean them with a sponge, towel or cloth dampened with water. Professional cleaners in London recommend removing the stains on your floors immediately. This way you will increase the chance of saving the surfaces from any damages.