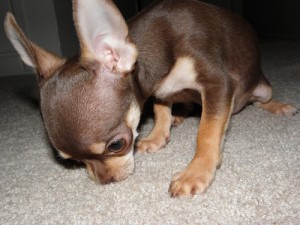 Removing stains from carpet is one thing, but removing unpleasant carpet odour is another. If you have a dog you know that your carpet is the favourite sleeping place for your pet. In every case dogs are a little smelly. They shed, drool and spread dirt. If you live in a rainy country you know that the smell of dirt left from your shoes on the carpet is unbearable.
Nasty odours are most often caused by leaving a stain on the carpet for a few days. You can do some carpet cleaning, but the smell remains. Usually during the summer the smell is worse because the heat spreads it.
There is a solution for carpet smells. Baking soda is a good substance for removing any unpleasant odours from your carpet. It absorbs and neutralises any smells. So here is what you need to do in order to remove carpet odours. Put a little baking soda directly on the carpet and leave it one night to settle. The soda will take and remove the bad carpet smells. On the next day vacuum the carpet until the soda is removed and there will be no more nasty odours coming from the carpet.
Baking soda is a good solution to your smelly problems and it will not be harmful for the environment in the house. However using baking soda for carpet cleaning SW10 is not a good idea since it only removes smells, it is useless in stain cleaning. Baking soda can be used around the house because it is not harmful for people or animals even children. It doesn't cause any allergies so you don't need to worry about it when using it. It is a very good helper around the house.