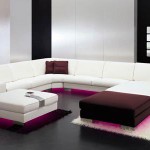 Every time you expect guests looks the same – the little imperfections appear just like out of nowhere and then you have to spend the last 15 minutes before the visit dealing with spider webs, dusty shades and water ring marks.
In a situation like this, all you need is a few common household items and a few minutes. Your home will be fantastic clean and all you have to worry about will be what serve your guests for dinner.
Glass tabletops – Do not spray window cleaner directly on a glass tabletop that is inlaid in wood. Spray your towel then wipe. Window cleaning solutions damage the wood resulting in sanding and refinishing.
Water ring marks on wood furniture – Dab on a bit of mayonnaise. Allow to set 15 to 20 minutes and wipe off. It may take a treatment or two but it should do the trick. If not, find a product with linseed oil, turpentine and bees wax. Apply gently with a 0000 steel wool pad, allow to set 30 minutes and wipe off. Wait a week then retreat if necessary. Take extra caution storing or disposing the rag. Turpentine spontaneously combusts.
Nooks and crannies – A 2-inch paintbrush quickly dusts corners of doorways, door hinges, windowsills and other hard-to-reach areas. Keep it tucked in your back pocket while you dust.
Popcorn, textured ceilings and wood beams – Slip a lint roller replacement tube, usually used for removing lint from clothing, over a paint roller holder and screw that onto a handle. The sticky surface removes cobwebs without smearing them over the surface.
Lampshades – The 2-inch paintbrush comes in handy for dusting these, too. Vacuum for a thorough cleaning. Don't forget to clean the bristles in your vacuum brush first and clean again periodically to keep from smearing the dirt.
London cleaning companies are always ready to do all possible cleaning tasks, including end of tenancy cleaning.