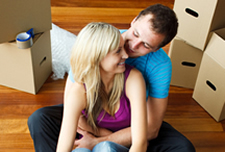 Do you know what is a successful move out? Are you aware of what you have to do when your tenancy is over and you have to leave your lodging? Do you know that you have to return the place to its owner in the same condition in which he rented to you? Read on to learn why and how you have to do it.
You have to recover the original looks of your lodging because you're obliged to do it by the rental contract which you've signed when you've moved in. Moreover, you have ensured that you will take good care of the place with a safety deposit, which you will not receive back if there is anything broken, damaged or stained in the property.
Here is what you can do when the time to move out comes:
The first option is to pack your luggage, empty the place, and hire a professional post tenancy cleaning London company to do the hard work for you. Don't be afraid that they will charge more than your safety deposit, because the services of these companies are not that expensive. Moreover, your landlord will be so pleased with the cleanliness of the place after the professionals from the move out cleaning London company finish their work, that he might even write you a recommendation that you are a reliable tenant.
Your second option is to clean on your own after you empty the place. Mind that you have to make everything nice and shiny. You have to vacuum the floors in the whole lodging, dust the furniture, clean the stains from the carpet and upholstery furniture, clean the whole kitchen with the appliances in it, and the bathroom. If there is mould anywhere in the place, you have to remove it, too.
Good luck!