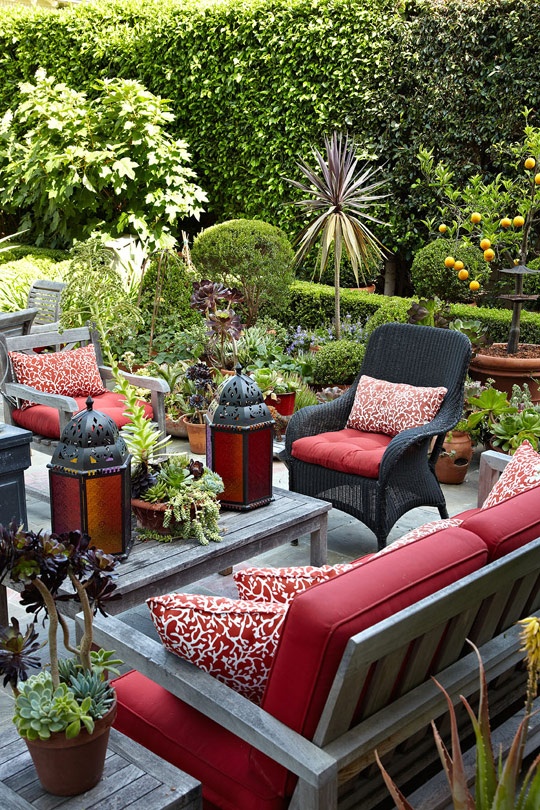 You adore the fact that you have transformed your backyard into a beautiful garden that has blossomed during the spring. Be sure to know that the hard part is in front of you due to the fact that you must do everything necessary to maintain the splendor of your garden during the summer and autumn.
Down bellow is a month by month guideline that can aid you with the tending of your garden during the second half of the year.
• July – In the month of July most of your flowers, plants and planted vegetables will be blossoming and thriving. To maintain this process make sure to water your garden on a regular basis. To encourage further flowering of your flowers remove all dead heads from your flower beds.
• August – During the month of August watering and weeding is most necessary. Also during August you will be able to enjoy the main harvest of your May and June plantings. August is the ideal time of the year to trim your hedges.
• September – In September begin replanting your perennial plants and flowers and conduct repairs to your lawn. Don't forger to plant spring-flowering bulbs.
• October – In October rake up the fallen leaves and remove all dead foliage. October is the perfect month to buy a compost bin. In late October double dig the vegetable beds and apply organic fertilizer or manure.
• November – It is in November that you should begin prepping your gardening tools for storage. Make sure to clean them properly before storage. If you don't have the time to clean them, hire help/ There are many cleaners Muswell Hill based that have the necessary know-how to clean your gardening tools. Before cleaning and storing away your tools make sure to plant any new shrubs and trees that you wish to have during the next year.
• December – During the month of December apply manure around the base of the fruit trees in your garden and plant new fruit bushes.