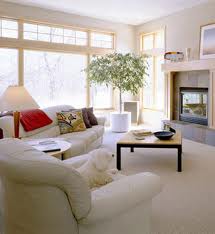 When you buy a carpet do you consider taking good care of it? The proper carpet cleaning starts from choosing a carpet that best suits your needs and that can be cleaned easily.
You should be careful when choosing a carpet for the dining room and the living room. These places are with intense traffic and spots occur daily. The proper carpet should not only fit the interior with colour. It is important to be able to remove most stains and dirt from it without the help of carpet cleaning London services.
Vaccuming is one of the best ways to keep the fabrics clean and dust free. You can sweep the carpet, and mop the floor under. Then vacuum under the carpet. Dirt gets under in most of the cases. Clean carpet assures clean air in the room. You can ventilate the room when doing the carpet cleaning.
Moisture is carpets' worst enemy. It is not advisable to wet the carpet or mop it. Carpet cleaning machines do clean with water, but they extract the moister out of the carpet fibres. Steam carpet cleaning is not suitable for all carpets, you should always consult the manufacturer's info and instructions. Some fabrics cannot support high temperature and steam cleaning can cause serious damage.
The best way to take proper care of a carpet is to consult a professional cleaner. Get acknowledged with the carpet texture and treat it accordingly.