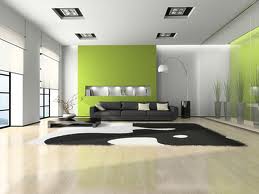 End of tenancy cleaning is a time-consuming job which require a proper equipment and products to be successfully done. Doing it entirely by your own, can be quite expensive. This is why using professional end of tenancy cleaning services seems to be the right thing to do. Cleaning companies can help you in many different situations. When you need the house to be left spotless, it's always worth hiring end of tenancy cleaning company.
Moving out from a rented property is one of the occasions when people may need professional cleaning services. Landlords are very well familiarized how important is their property to be well cleaned. So, they will expect the place to look as sparkling and clean as the day when you moved in. In order to cover their expectations, you can use professional end of tenancy cleaning services.
Hiring cleaning company will ensure that you will get all of your rent deposit back at the end of tenancy. They can come and thoroughly clean every corner of the property. Professional cleaning companies can effectively clean bathrooms, carpets, windows and to ensure that all kitchen surfaces are left looking spotless.
Professional end of tenancy cleaning services are beneficial to both – tenants and landlords.
If the tenants left the property in a dirty state then the landlord will need to clean it on their own. It is not advisable to show your property to potential tenants before doing thorough end of tenancy cleaning. Professional cleaners can come in your property and complete the cleaning task thoroughly and efficiently in no time, giving you opportunity to start showing the property to new potential tenants as soon as possible.