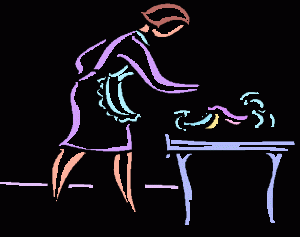 Hiring regular cleaning or full- time maid is something very helpful to many people, that don't have enough time to keep busy with household chores. But such services might seem to be additional monthly costs, that some people can not afford. Even though the demand of specific cleaning services, such as end of tenancy cleaning, move out cleaning, carpet cleaning, annual spring cleaning, one off cleaning is raising up, year by year.
When you move out or move in, one of the main goals you have is to get your deposit back. For this reasons move out and move in cleaning is a service that people use, instead of do the final cleaning by themselves. In this way they make sure that the landlords will give their deposit back, with no problems. Other people just don't have enough time to accomplish all the tasks related with the moving. Plus the moving process has many stresses, like packing, paying a visit to all of the banks and administrative institutions that deal with, changing the address and more. So a good idea is to use professional cleaning services London. Cleaning agencies in the city provide fully trained cleaners , who will do the cleaning in a way, that guarantees you get your deposit back.
What keeps your living space comfortable and guest- friendly is regular home cleaning. Hiring a cleaning company to come two or three times weekly to apply cleaning in your house, is also directed to people, who are really busy with their out home activities and just can not clean their homes as often as it needs. There are the daily chores, which are waiting for you, when you get back home and definitely turn your cosy house into unpleasant for living place. So in this case you just take time to research to find the best cleaning company services, that you would need, such as window cleaning, carpet cleaning, oven cleaning London, domestic cleaning, regular cleaning and more.
But before hiring any agency, you should first see if there is any feedback from its previous or current clients. This way you will be aware of what you will receive as servicing and results.