It doesn't matter if you are moving into a new home or you just want to renovate the old one. In both cases you need builders in your house to do the job you want. But what's next?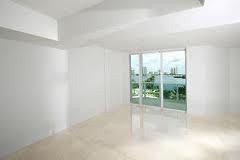 Of course, the answer is cleaning but this is a type of cleaning, which you cannot handle by yourself. The reason is the great amount of garbage, dust and building materials, which you have to remove. That's why we recommend that you call experts on after construction cleaning services with enough experience in the area.
What may be a big problem is the dust, because it is the main cause of allergies and after a renovation, it is everywhere. Make sure that your home is perfectly clean before you move in, or you can ask your cleaner to do it for you.
Another place that needs professional cleaning is the bathroom. There is usually a lot of dust, too and there are different types of surfaces that need to be clean thoroughly in order to avoid health problems. As well as the bathroom, the kitchen also could be hard to sanitize. Do not forget that this is where you store the food and it should be germs and dust free. Your after builders cleaning services will help you to meet the result you want.