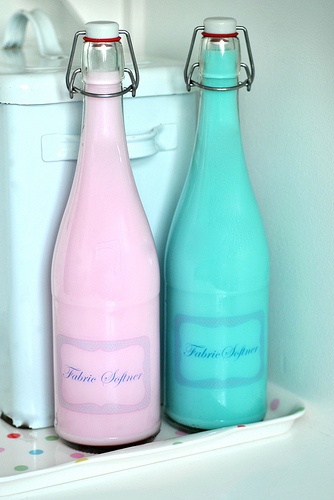 I really enjoy the fact how conventional items have unconventional uses, we never would think of in a first place. Occasionally, I learn something new on this favourite topic of mine and today is one of those lucky days. I am very inpatient to share with all of you my new discovery – creative uses of fabric softener.
As it turned out, fabric softener isn't only good for making our clothes fluffy, it has several other amazing uses. Read this article and find out what else you can soften with this product.
Let's say you are renovating your place. In such case you will probably have to remove all the old wallpapers. To be honest, this task is both annoying and time-consuming. The good news are, you are now able to spare a lot of time, thanks to our hero today – fabric softener. It gets the job done in a snap. All you have to do, is prepare your own wallpaper removing solution. Wonder how? Here is the easiest recipe ever.
1.Pour one cap liquid fabric softener in one litre water.
2.Use a sponge to apply on the wallpaper.
3.Let it stay and soak for 15 to 30 minutes, depending on the thickness of your wall covering.
4.Scrape easily after.
Another creative idea, that involves the use fabric softener will help you get rid of hair spray residues. Just mix two parts water with one part fabric softener, put it in a spray bottle for easy appliance on the surface. Polish with a dry cloth after.
Liquid fabric softener works great for cleaning of glass. Make your shower doors, glass tables and other hard surfaces spotless and shiny, by preparing a home made glass cleaning product. No need to buy one from the store, just mix four parts water with one part fabric softener. Apply on a cloth, wipe the area and polish with another dry cloth at the end.
My last suggestion for an unconventional use of fabric softener is the following: Spare yourself the elbow grease when cleaning burned cookware. Scrubbing and scraping of food residues will be much easier if you apply fabric softener on the pots and pans. Professional cleaners advise to pour some of this amazing liquid in and let it soak, until the baked-on grime becomes easy to wipe off.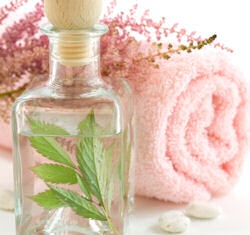 Just to mention, if you want to go even greener, you can prepare your own fabric softener at home, instead of buying one from the store. I will share the recipe soon.
Now you know couple of creative uses for fabric softener to apply in your household and ease up everyday cleaning tasks.